Election fever fuels discrimination against Syrian refugees in Turkey after earthquake
'Syrians used as scapegoats in political bidding'
12 May 2023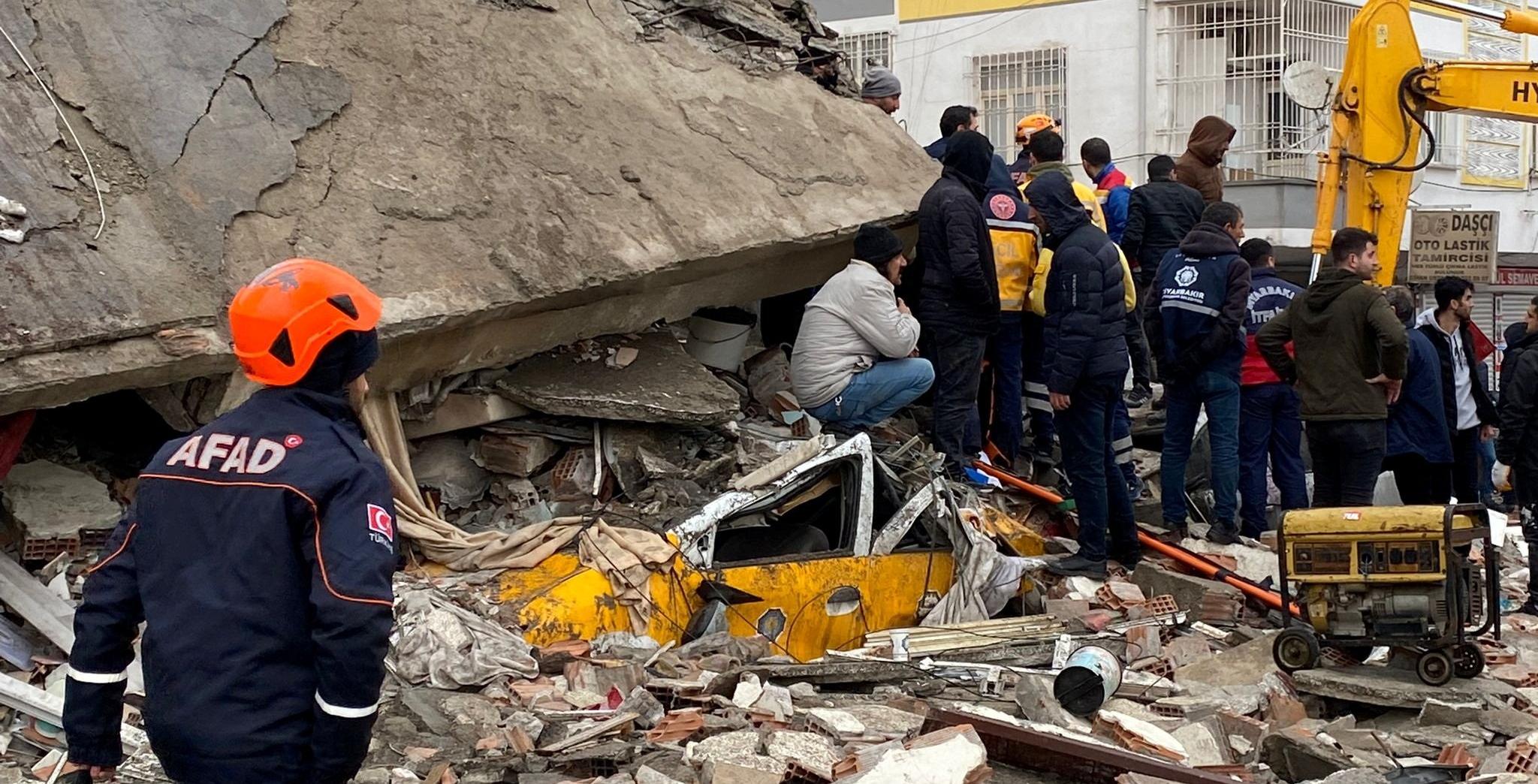 Things are going from bad to worse for Syrian refugees in Turkey. The devastating earthquakes and the elections this weekend are fueling further bouts of hate and discriminatory politics. That's according to research by 11.11.11, Upinion and Basmeh & Zeitooneh. "People are being evicted, attacked or even sent back to war zones," says 11.11.11 expert Willem Staes.
On the eve of the Turkish elections, 11.11.11 and its partners paint a disturbing picture of the living conditions of Syrian refugees. Intimidation, violence and discrimination in the distribution of emergency goods in the aftermath of the devastating earthquakes are proving to be a harsh daily reality for Syrians in Turkey.
"Turkish politicians used Syrians as scapegoats more than ever. All to easily score at the cost of people who survived war and earthquakes" - Willem Staes, 11.11.11 Middle-East expert
"Over the past year, Turkish politicians used Syrians as scapegoats more than ever. Election fever created an auction of tough measures," says 11.11.11 expert Willem Staes. "Raids and arrests go hand in hand with political hate speech and forced returns. All to score at the cost of people who survived war and earthquakes."
Key findings from the survey by 11.11.11 and its partners Upinion and Basmeh & Zeitooneh, of more than 400 Syrian refugees in Turkey:
67% of Syrians surveyed in Turkey reported insufficient access to emergency assistance more than a month after the earthquake. Women (74%) in particular indicated this (compared to 64% among male correspondents).
Nearly one in three respondents (27%) highlighted unequal, discriminatory, access to emergency assistance. Physical and verbal harassment during distribution of relief supplies also emerged in interviews conducted by 11.11.11 on the ground.
25% of Syrians reported that they could not find shelter in the Turkish earthquake zone. 10% even reported that they were evicted from their existing shelters. As many as 24% of respondents failed to find psychosocial help.
57% of respondents feel unsafe or partially unsafe in the current political context. In particular, forced deportations to Syria emerges as a fear factor (92%). Six in 10 Syrians (63%) report that this fear has increased since the earthquakes.
53% refer to hate speech in (social) media, 44% report experiencing discrimination or mistreatment by politicians or officials.
85% of respondents indicated that social tensions between Turks and Syrian refugees increased significantly over the past six months.
35% of respondents want to leave Turkey in the next 6 months due to the worsening conditions, the majority of them to the European Union. Only 2% of all respondents plan to return to Syria.
11.11.11 asks the EU and our country to act in light of the figures. "After all, the much-discussed model of 'reception in one's own region' has long been failing. Looking the other way while the lives of millions of Syrians become more unlivable every day, and then driving desperate Syrians back to Europe's external borders by brutal force, is not a serious policy. More ambition to ensure effective refugee protection in the region and to resettle more Syrians is therefore urgently needed," says 11.11.11 expert Willem Staes.
Closer cooperation with local organizations is also crucial in this regard, according to 11.11.11. "Despite everything, there is also always hope on the horizon. Syrian organizations and Turkish volunteers joined hands immediately after the earthquakes. The support those same Syrian organizations are currently offering to Turkish earthquake victims can lead to greater mutual understanding and solidarity."
---
Download het rapport hier
PDF - 863 Kb
Download
Additional info:
Online surveys took place between March 10 & 27 (n= 419), a month after the earthquakes, and April 19 & 27 (n= 421), shortly before the upcoming elections. In addition,
11.11.11 staff conducted 31 physical interviews with Turks and Syrians in the area affected by the earthquakes in March.