Over 200,000 illegal pushbacks at EU's external borders in 2022
NGO 11.11.11: "illegal political malpractice resulting in deaths"
22 March 2023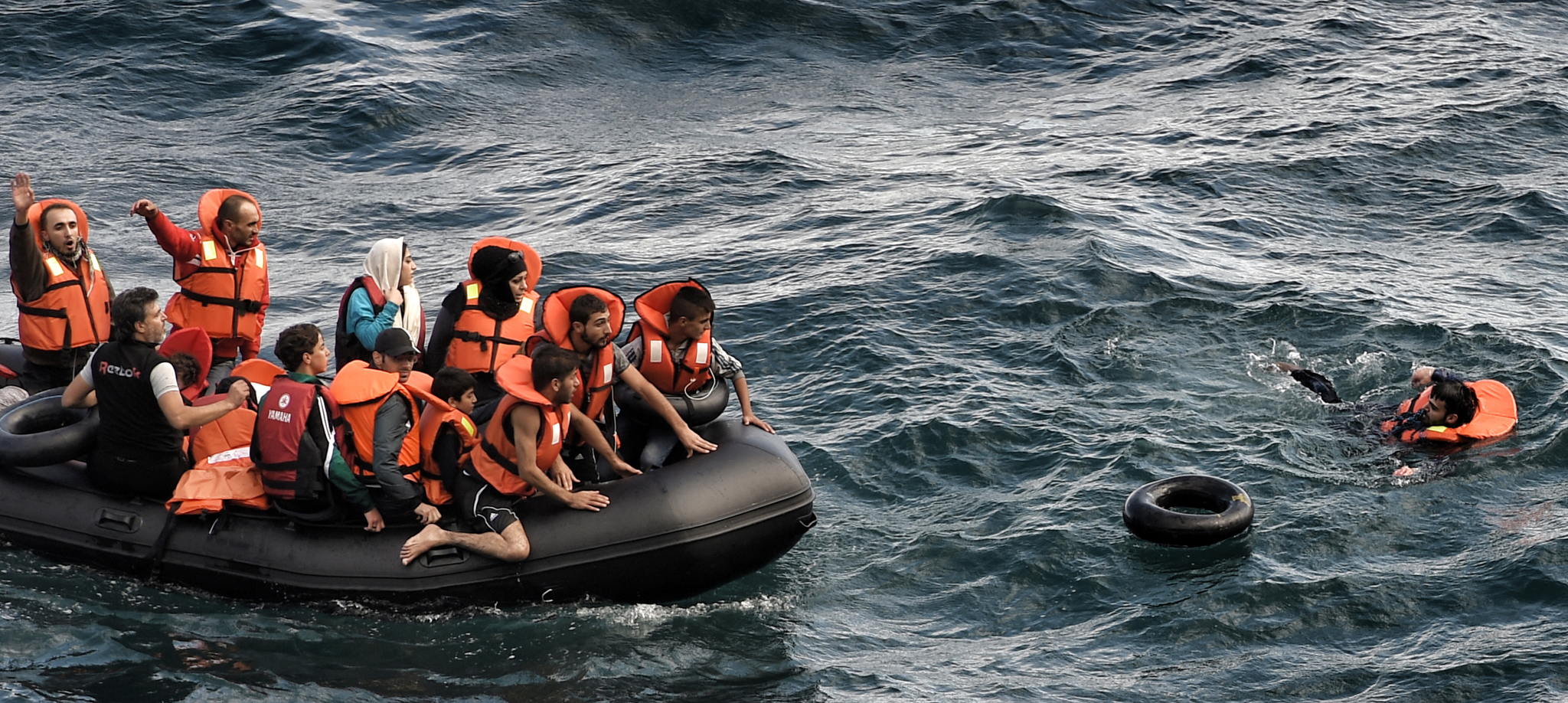 Pushbacks, the violent reduction of people seeking asylum, form the basis of Europe's external borders policy. That's the analysis of 11.11.11 after the Belgian NGO counted at least 225,533 pushbacks by 2022. "People are being systematically exploited," stresses director Els Hertogen. "European pushbacks are illegal political malpractice resulting in deaths."
People driven into the hands of the Libyan coast guard, resulting in abuse, rape and even murder. Pregnant women and children abused. People pushed back in - often ramshackle - boats on the dangerous waters of the Mediterranean. At Europe's external borders, exploitation appears to be the rule in the form of illegal pushbacks.
A recent study by Belgian NGO 11.11.11 shows that at least 225,533 pushbacks took place at Europe's external borders in 2022. That astronomically high figure - some 617 per day - shows the scale at which European member states engage in illegal practices. After all, pushbacks violate European and international law. Because that stipulates that people have the right to seek asylum because they may be at risk elsewhere.
Behind each of these cases are human tragedies and violence. Last summer, for instance, international newspapers reported the story of Maria, a 5-year-old Syrian girl who was taken with her family from Greece to a remote island and abandoned by border guards. Without water, food or medical care. Maria died after a scorpion stung her. Despite multiple calls for medical help. Besides Maria, two other men from her group died. 11.11.11's analysis shows that at least 77 people died as a result of illegal pushbacks.
Tip of the iceberg
11.11.11 notes that such violent pushbacks have been a systematic part of border management in just about every country on Europe's external borders for several years. The census shows only the tip of the iceberg. Most pushbacks happen undetected at sea or in remote border regions.
"We count at least 200,000 human rights violations by European member states," says 11.11.11 director Els Hertogen. "The purposefulness and systematics by which illegal pushbacks take place is illegal political malpractice resulting in deaths."
Drownings are a political choice
Even in 2023, illegal practices will continue. In January alone, 1,881 pushbacks were reported at sea between Greece and Turkey. A 64% increase compared to January last year.
"Drownings are a political choice made by member states" - Els Hertogen, director 11.11.11
"These figures are alarming. European member states choose to reduce people by force or leave them to their fate. Drownings are therefore a political choice from the member states," says 11.11.11 director Els Hertogen.
Yet there are cautiously some hopeful signs. Earlier this month, Hans Leijtjens started as the new director of the controversial European border agency Frontex. Following up on the chaos and human rights violations under his predecessor's management, he promised to come clean. There should be no more Frontex involvement in pushback, according to Leijtjens. Similar language could be heard from EU Home Affairs Commissioner Ylva Johansson who, as recently as January, pointed to the illegal nature of pushbacks and the right to seek asylum.
Crucial crossroads
11.11.11 stresses that both the EU and its member states are at a crucial crossroads. The EU and all member states should take urgent, effective measures to ensure that the rights violations at its borders stop. This should include the launch of infringement proceedings against member states concerned and the creation of an effective, independent monitoring mechanism for violations of human irghts at the borders. External border Member States receive hundreds of millions of euros to manage Europe's borders. Compliance with the rule of law must be a crucial condition for that funding, according to 11.11.11. The organization explicitly asks all EU member states to take a stand against pushbacks and clearly oppose attempts to legalise the illegal practice. Today, too many governments remain silent about the violence, de facto legitimizing it.
"We're asking member states to show moral leadership and take human rights as their guiding principle," says 11.11.11 director Els Hertogen. "That means, a migration policy that does not focus on violence and surveillance, but on basic human rights and therefore human lives."
---
Data
Pushbacks were also reported in the other countries on Europe's external borders.
---
11.11.11 migration policy expert Flor Didden is available for interviews and more background information.
Photo: AFP PHOTO / ARIS MESSINIS